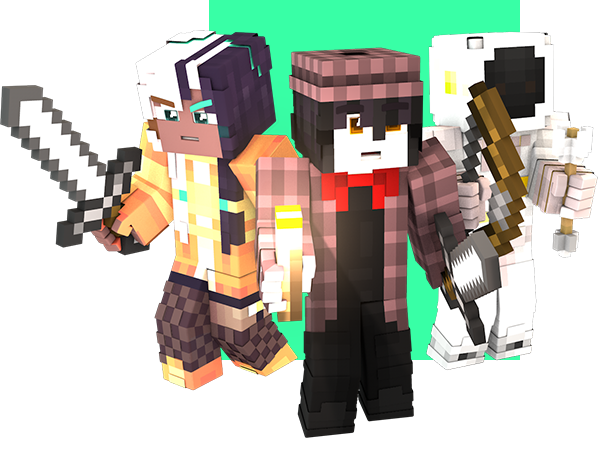 Vertex
Welcome to Vertex! We strive to create never before seen game modes within Minecraft, each with extensive development and attention to detail.
What we offer
Fast Updates
We have fewer dependencies than other servers. This enables us to upgrade to newer versions of Minecraft faster!
Custom Plugins
Most of our infrastructure and game features are coded in-house. This allows more granular control for us and faster bug fixing!
Improvements
We're in a state of continuous implementation and always looking for ways to improve the overall server experience!
Community
We player poll any changes or new features that will be added to existing game modes to make sure you like them.
Security
A vital part of our architecture as a network, even if your Minecraft account is compromised, Vertex can still protect your progress and gear.
Dedicated Servers
VPS? What are those!? Not here. Vertex runs on Ryzen based dedicated servers! We are hosted in-house.
Backups
We back up everything locally and in the cloud to make sure we never lose a single file.
ANTI P2W
We are proud to say that we are not a P2W (Pay to win) server. We prefer people to win using their skills instead of their wallet.
What is Vertex?
We're a small team of people developing game modes for the game commonly known as Minecraft. We follow a partnership model of 5 operators with split shares and responsibilities. No 1 person has complete authority over the entire network. We're a community driven server with the motive to create something new and fresh. We're not aiming to be the next factions / pvp / skyblock. We want to try something different.
LEARN MORE

our game modes
Below are the gamemodes that are available to play or currently being worked on.

faq
Here is a small part of our FAQ. To read the the full FAQ, click the button below